THE YOGA PHILOSOPHY &
LIFESTYLE COURSE MODULE
The 15HR Yoga Philosophy & Lifestyle Course Module is part of The Peaceful Warriors 200HR Online YTT Pathway and counts towards your 200HR YTT certification. 
This 15HR online module is designed to educate yoga students and practitioners on the richness and depth of traditional yoga philosophy, in particular, The Yamas and The Niyamas' i.e. yoga's ethical practice and the foundation to all yogic thought. The sound moral and ethical basis of Patanjali's teachings as interpreted and taught by our Senior Lead Teacher Sean. His teachings are truly eye-opening, insightful, and sound in their modern-day application. 
In addition to Patanjali's teachings on the Yamas and Niyamas you will also get introduced to Yoga's sister science Ayurveda and to both a traditional and more contemporary view on how to live a yogic lifestyle. 
Learn the core principles of yoga's ethical philosophy and practice, and how to use these as a toolkit for living your best life!
The 15HR Yoga Philosophy & Lifestyle Course Module includes:
·   Three 2hour Masterclasses covering: The first two limbs of Yoga's eight-fold path i.e. The Yamas & Niyamas
·   A 41 Page Yamas & Niyamas Manual
·   One 2HR Masterclass on Introduction to Ayurveda 
·   One 1HR Masterclass on Health & Nutrition - Mindful Consumption
·   One-to-one feedback from Senior Lead Teacher Sean Goldberg
·   1 hour FAQ Video recording with Senior Lead Teacher Sean Goldberg
·   Access to The Peaceful Warriors Virtual Community of students, graduates, teachers, and experts from all over the world.
The 15HR Yoga Philosophy & Lifestyle Course Module is 100% online and on-demand and can be completed at your own pace in your own time. 
You will have full access to the course content as soon as you purchase so you can dive right in or explore little bits at a time as it suits your lifestyle. You will have lifetime access to the course content.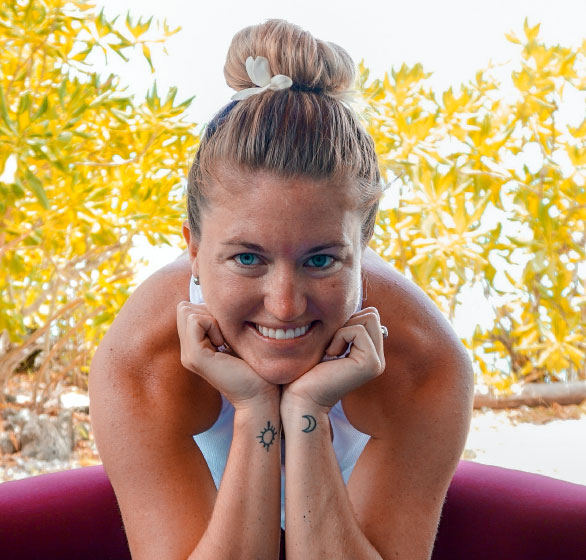 LAUREN PRINDIVILLE
Wanderlust at heart, Lauren has been traveling, volunteering and teaching internationally for the past 6 years across Europe, North & Central America, and Asia. Lauren is a 500-hour registered Yoga Alliance (hatha, vinyasa, ashtanga, yin) & YACEP instructor for courses on ayurveda, prenatal, postnatal and kids yoga. Lauren is also an Ayurvedic Practitioner. She studied and practiced Ayurvedic Medicine, Therapies and Massage under Doctor Sreejith Kumar in Kerala, India.
For the past 3 years, she has been teaching on 200 Hour Yoga Teacher Training programs in Bali, including with Bente, Maria and The Peaceful Warriors. She is now based in Tahiti offering Ayurveda & Yoga retreats, online courses and yoga classes. Lauren's teaching includes a balance of yin and yang styles, designed to open the heart and rediscover your authentic self. With a background in primary school teaching, psychology, and human development, Lauren's classes and workshops focus on self-inquiry and self-love.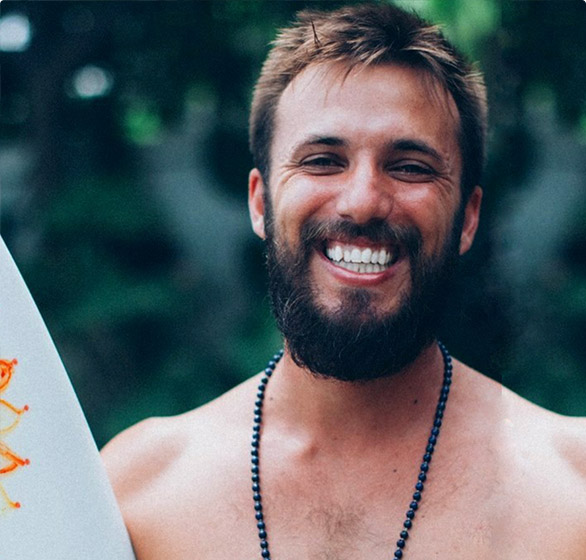 SEAN GOLDBERG
Sean Goldberg BSc (Physiotherapy) teaching style is based on a deep understanding of yoga anatomy, yoga physiology and traditional Hatha Yoga. Sean has taught on yoga trainings for various schools all over the world, including Mexico, Thailand, Brazil, Bali and Australia. He is a registered physiotherapist in Australia and continues to work and treat cliental there. Sean regularly teaches meditation courses, workshops and retreats for people that suffer from chronic pain, anxiety, depression and insomnia.
Sean has spent his whole life working at integrating Eastern and Western philosophies to find a balanced view of the world and its mysteries. He spent the majority of 5 years studying, practicing and then teaching yoga in Thailand in a Tantric yoga school. He went on to do his 500 hour yoga and meditation YTT with an intense focus on silent retreats and an energetic form of Hatha Yoga. Since then he has spent the majority of 6 years between India, studying self awareness under the guidance of Sri Prem Baba and teaching on YTT's in Bali.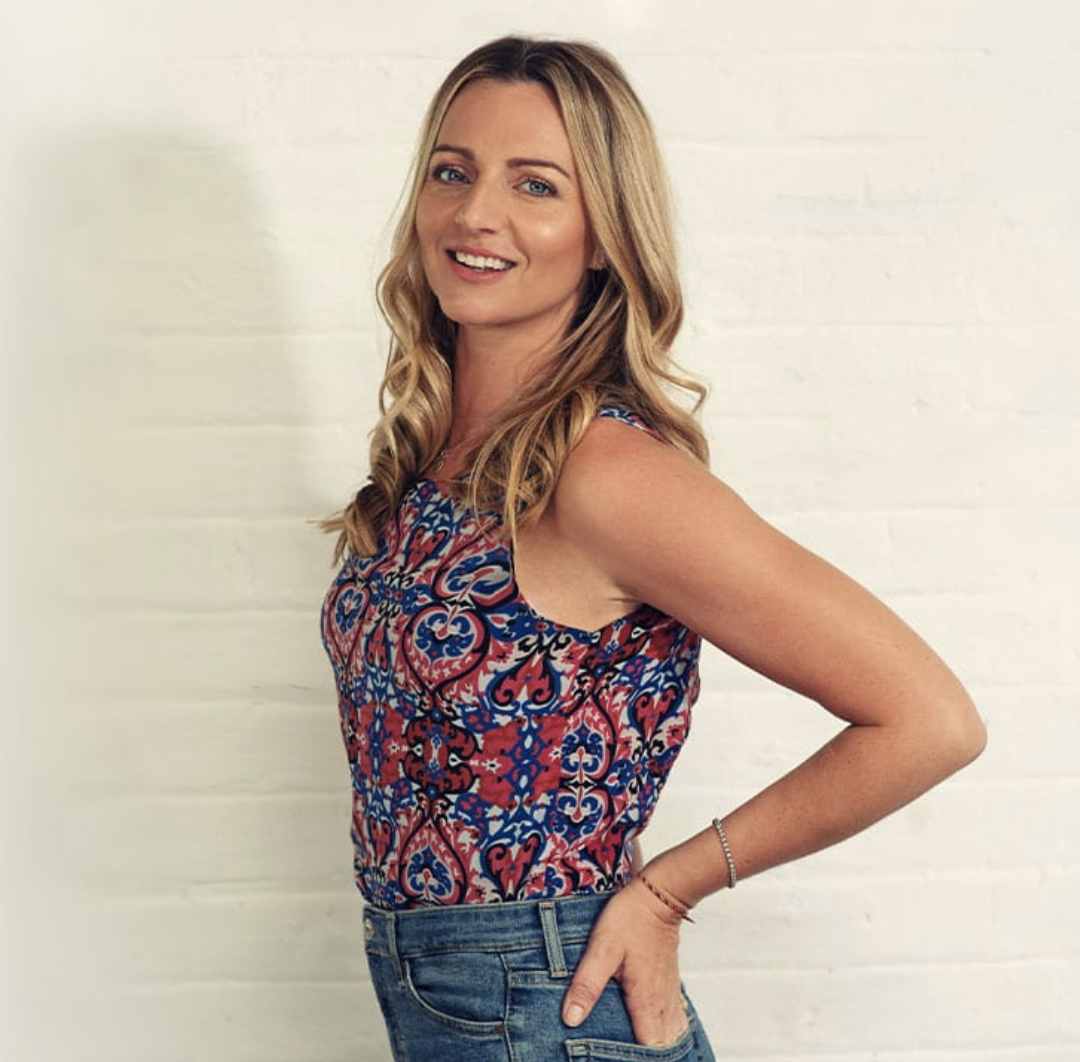 ZOE PALMER WRIGHT
Zoe who is our health expert will be sharing her knowledge and experience on how a yogi can live a healthy lifestyle. Covering topics such as nutrition, natural medicine, optimal use of vitamins and minerals, hormonal health/balance and digestive health. Zoe is a certified clinical nutritionist, herbalist and naturopath with over ten year's experience. She is an international speaker who is passionate about empowering people to improve their nutrition and lifestyle and address the root causes of their health issues, so they can live their fullest, healthiest and happiest lives. Zoe has taught numerous workshops and masterclasses, and created and hosted many wellness retreats, worldwide. Over 5,000 one-on-one health coaching sessions with an extensive client list including supermodels, A-list actors, CEO's and sheikhs. And has been featured in many publications including Women's Health, Men's Health, Grazia and Sheerluxe. She is also the award-winning author of the book "A Beautiful Balance" and the face behind Bloom 1:1 Wellness Programme.
WHO IS THIS COURSE MODULE FOR?
The 15HR Yoga Philosophy & Lifestyle Course Module is designed for students following The Peaceful Warriors 200HR Online YTT Pathway. 
AND 
The 15HR Yoga Philosophy & Lifestyle Course Module can also be completed as a standalone course. 
This course module is for you if you are a Yoga Teacher or a Yoga Practitioner who would like to dive deeper into these subject matters, to learn or to improve/refresh your knowledge, and/or to take your teachings to the next level, enhance your teaching skillset and learn how to integrate these topics into your teachings to be able to better serve your students.
The Yoga Philosophy Course Module is also for you if you are simply curious to learn more about Yoga Philosophy and Yogic Lifestyle and how to integrate yoga philosophy into your daily life both on and off the mat.
WHAT TO EXPECT FROM THE CURRICULUM
$125
The price includes all required course study material.
Enroll now for immediate access
Risk Free enrollment with 7 day Money back Guarantee.
One time purchase for The 15HR Yoga Philosophy & Lifestyle Course Module
Online Graduates Testimonials
Victoria Hanson


Graduate 2021
Lindsey Snauwaert


Graduate 2021
Susana Soromenho


Graduate 2021
"A wonderful little discovery of who I am and to what me I am going towards"
Your online program is so so so beautifully done! I have learned so many things about yoga and everything linked to it, but mostly, I have learned a huge lot about myself. A wonderful little discovery of who I am and to what me I am going towards. Just wonderful. I am very grateful for this experience and if possible.. with Corona and everything, I will be planning to visit you as soon as possible, as I want to get to know the people that lead me trough all of this and provided wonderful guidance!
Rena Schenke
200HR Online Yoga Teacher Training Program Graduate
"…blessed to have worked with such a dedicated, knowledgeable, and passionate group of people"
I'd like to take the time to extend my deepest gratitude to ALL of the members of The Peaceful Warrior team. I am feeling extremely blessed to have worked with such a dedicated, knowledgeable, and passionate group of people. Bente and Maria, I can tell how much heart and soul went into creating this teacher training and I have learned SO much from you both. You've created an incredibly holistic program and selected amazing teachers who each have their own unique and important set of skills to bring to the table. Bernd opened my eyes to a whole new side of yoga and truly helped me to find a better balance in my practice (I will miss his stories and his dogs!). Sean's knowledge helped me gain an important understanding of the human body, creating a stronger foundation in my own practice and more confidence in my alignment cues. I loved and appreciated the variety and rotation of teachers, from Magdalena's fiery sequences to Karin and Jessica's calming approaches.
Victoria Hanson
200HR Online Yoga Teacher Training Program Graduate
"…it has absolutely exceeded all expectations."
You guys provided such a well rounded beautiful course. The idea of an online YTT scared me at the beginning but I must say that it has absolutely exceeded all expectations. You have delivered such high quality material, your choice of teachers has been immaculate and the general structure of the course was truly on point. Your knowledge and passion to share yoga are so inspiring and even though I didn't do the training with teaching in mind, I will for sure end up teaching one way or the other. Its so inspiring to see such powerful female leadership, and Im excited to follow your lead. I'm so very grateful for this opportunity.
Kolina Annedondo
200HR Online Yoga Teacher Training Program Graduate
"Couldn't have hoped for better. Highly recommend!"
This was by far one of the best decisions I have ever made in my life. The Peaceful Warriors have shared their love, light, and knowledge with so many people in Bali and now they have offered it online for students?! AMAZING! So many downs had occurred for so many people in this world, but the training was only one of the highlights of my 2020 year. I am proud to say that I am a Peaceful Warrior graduate and I cannot wait to go back to their training to attend the 300HR YTT (hopefully they'll release soon)! Every teacher that is part of the Peaceful Warrior family brings such phenomenal knowledge to the table to where you truly get many bits and pieces of yoga to help guide you to be your own teacher. I received clarity and growth from things that I never knew that I would grow from, to become a better student and now a better teacher for my future students. Thank you so much to all of the Peaceful Warriors (students, graduates, and teachers) for all that you do for your community and for spreading the teachings of Yoga for all to learn!
Joanna Ostnowska
200HR Online Yoga Teacher Training Program Graduate