Become a certified yoga instructor with The Peaceful Warriors
Refine and deepen your practice and find your unique yoga voice.
Practice, Explore, Learn, Grow, Connect & Smile
East meets West in a creative fusion of ancient science, ageless wisdom, and contemporary evolution of yogic philosophy and practice. Our internationally accredited online yoga teacher training program will provide you with the credentials necessary to teach all over the world. Learn the art of teaching yoga while diving deeper into the wealth of yogic teachings and philosophy. Set in the tropical and spiritual surroundings of the beautiful and magical island of Bali, Indonesia, a yogic paradise.
 We offer one of the most affordable Yoga Alliance Accredited YTTs offered worldwide, we believe in providing great value for money.
We love yoga and we go above and beyond to share our passion with you, we pour our hearts and souls and all that we know into offering you a comprehensive and truly unique, life-changing experience.
Take the next step in your Yoga journey and join us online for a life-changing experience.
Connect with the best expression of yourself.

WHY CHOOSE THE PATH OF THE PEACEFUL WARRIORS?
Compared to other 200hr Online YTT offerings out there, our 200HR Online YTT pathway follows a unique, flexible and modular program structure, allowing you to go entirely at your own pace, and to customize your online YTT journey based on your personal preferences, availability, and budget.
Our online YTT program includes all the key elements of an in-person training, such as community, live interaction, and teamwork.
Our 200HR YTT is 100% online and on-demand and can be completed at your own pace. 
You will have instant access to the course content as soon as you purchase so you can dive right in or explore little bits at a time as it suits your lifestyle. You will have lifetime access to the course content, so you can repeat and re-visit any part of the program as often as you like. As seen in the Yogi Times, 11 Best Online Yoga Teacher Training Certification & Schools 2023.


THE 200HR ONLINE YTT COURSE MODULES
The Peaceful Warriors 200HR Online YTT Pathway consist of eight individual modules: 
For a complete overview of the contents and curriculum of each module, please refer to the individual course module offerings beneath.
The eight individual modules can be completed in any given order and will each count towards your 200HR YTT certification. 
YOGA ALLIANCE CERTIFICATION
If you are following the 200HR Online YTT pathway, each module completed will count towards your 200HR yoga certification in Bali. 
The Peaceful Warriors is a Registered Yoga School (RYS®) with Yoga Alliance. And graduates of the full 200HR YTT Pathway are welcome to register in Yoga Alliance's directory as a RYT. 
The Course Modules can also be completed as standalone courses:
If you are already a yoga teacher and have already completed your 200HRs YTT from another RYS®. The online YTT course modules from The Peaceful Warriors are all accredited by Yoga Alliance Continuing Education (YACEP). Yoga Teachers looking to meet the Continuing Education (CE) requirements to maintain their Yoga Alliance credential(s) can do so through our online yoga courses.
Each module states the number of hours that can be accrued; from 10 hours to 80 hours. 
Upon completion of each individual course module, you'll receive your certificate from the Peaceful Warriors.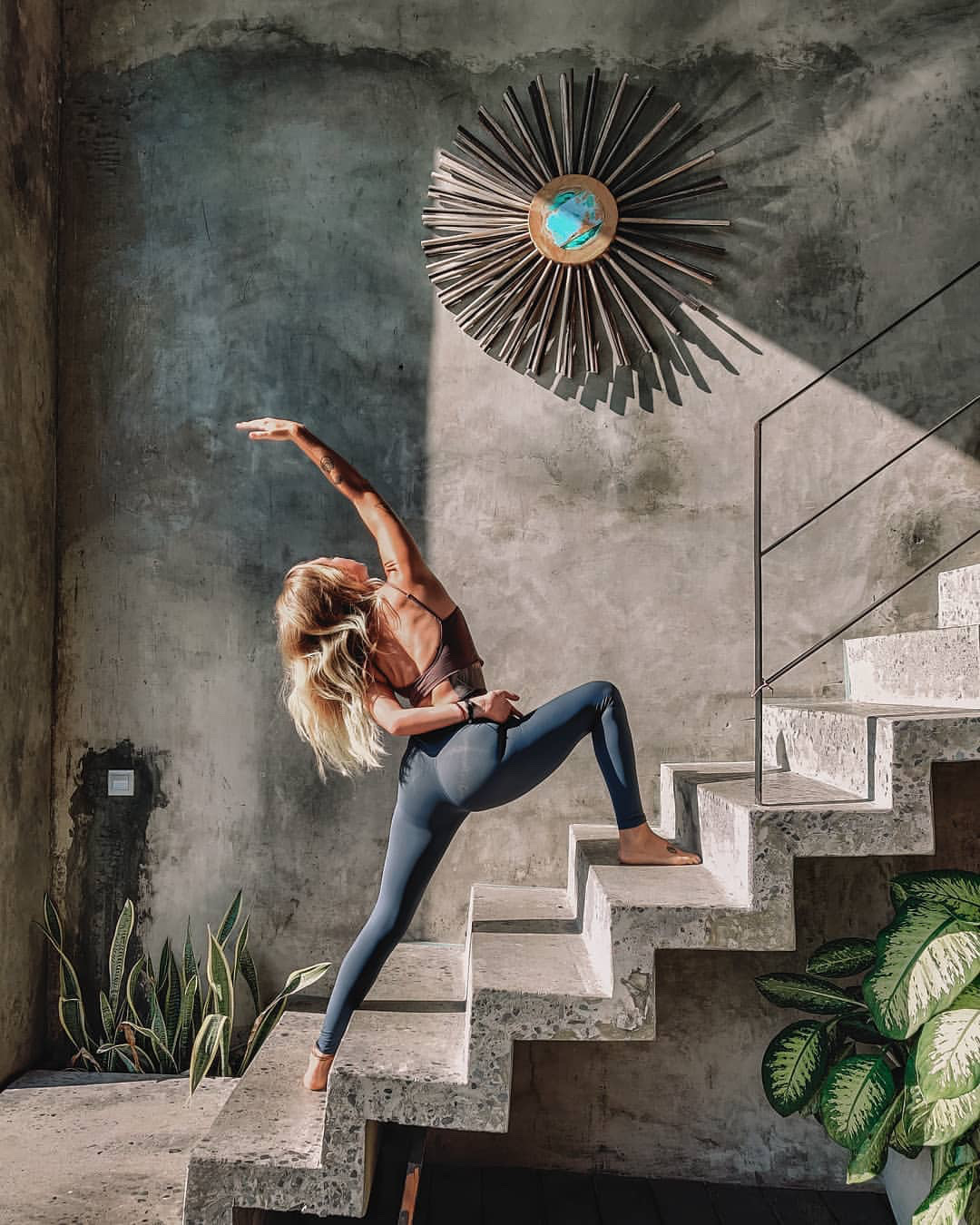 CONTENT & ASSESSMENT 
The online yoga course modules all consist of on-demand (pre-recorded) material, including masterclasses, podcasts, narrated lectures, audio and video tutorials, asana and teaching clinics/labs and guided yoga, pranayama, and meditation practices. 
The course material can be completed entirely at your own pace. You can log into the course whenever you have time to work on it! And you will have unlimited, lifetime access, so you will be able to revisit all the course material at any time.
The different course modules will either include a written or practical assignment for you to complete.
To obtain certification and Yoga Alliance accreditation for your study hours, completing the assignments are mandatory.
All written and practical assignments will be assessed by The Peaceful Warriors Team, and you will receive individual feedback.
Please don't let any of this stress you out, we promise you will feel fully prepared and pass with flying colors.
If you are someone just looking to deepen your yoga practice and/or knowledge and you are not interested in certification, the assignments are of course completely optional.
How you choose to approach the Course Modules is entirely up to you!

VIRTUAL COMMUNITY
When enrolling in any of our online course modules, you will furthermore gain access to The Peaceful Warrior Virtual Community created exclusively for our online students. A place where experienced senior teachers will be available to answer any questions you may have during your online learning. And a place for you to connect with other students and graduates following the same path as you.
THE JOURNEY
We believe in yoga as a life journey of (self)-awareness and personal transformation. A deeply transformative 'tool' that brings about real change and growth in your life. Through this training, we strive to offer you a deeply life-changing experience and to find the support you need to complete the training not only as a newly certified yoga teacher but with a new way of looking at the world – evolve and connect with the best expression of yourself.
Online Graduates Testimonials
Victoria Hanson


Graduate 2021
Lindsey Snauwaert


Graduate 2021
Susana Soromenho


Graduate 2021
"A wonderful little discovery of who I am and to what me I am going towards"
Your online program is so so so beautifully done! I have learned so many things about yoga and everything linked to it, but mostly, I have learned a huge lot about myself. A wonderful little discovery of who I am and to what me I am going towards. Just wonderful. I am very grateful for this experience and if possible.. with Corona and everything, I will be planning to visit you as soon as possible, as I want to get to know the people that lead me trough all of this and provided wonderful guidance!
Rena Schenke
200HR Online Yoga Teacher Training Program Graduate
"…blessed to have worked with such a dedicated, knowledgeable, and passionate group of people"
I'd like to take the time to extend my deepest gratitude to ALL of the members of The Peaceful Warrior team. I am feeling extremely blessed to have worked with such a dedicated, knowledgeable, and passionate group of people. Bente and Maria, I can tell how much heart and soul went into creating this teacher training and I have learned SO much from you both. You've created an incredibly holistic program and selected amazing teachers who each have their own unique and important set of skills to bring to the table. Bernd opened my eyes to a whole new side of yoga and truly helped me to find a better balance in my practice (I will miss his stories and his dogs!). Sean's knowledge helped me gain an important understanding of the human body, creating a stronger foundation in my own practice and more confidence in my alignment cues. I loved and appreciated the variety and rotation of teachers, from Magdalena's fiery sequences to Karin and Jessica's calming approaches.
Victoria Hanson
200HR Online Yoga Teacher Training Program Graduate
"…it has absolutely exceeded all expectations."
You guys provided such a well rounded beautiful course. The idea of an online YTT scared me at the beginning but I must say that it has absolutely exceeded all expectations. You have delivered such high quality material, your choice of teachers has been immaculate and the general structure of the course was truly on point. Your knowledge and passion to share yoga are so inspiring and even though I didn't do the training with teaching in mind, I will for sure end up teaching one way or the other. Its so inspiring to see such powerful female leadership, and Im excited to follow your lead. I'm so very grateful for this opportunity.
Kolina Annedondo
200HR Online Yoga Teacher Training Program Graduate
"Couldn't have hoped for better. Highly recommend!"
This was by far one of the best decisions I have ever made in my life. The Peaceful Warriors have shared their love, light, and knowledge with so many people in Bali and now they have offered it online for students?! AMAZING! So many downs had occurred for so many people in this world, but the training was only one of the highlights of my 2020 year. I am proud to say that I am a Peaceful Warrior graduate and I cannot wait to go back to their training to attend the 300HR YTT (hopefully they'll release soon)! Every teacher that is part of the Peaceful Warrior family brings such phenomenal knowledge to the table to where you truly get many bits and pieces of yoga to help guide you to be your own teacher. I received clarity and growth from things that I never knew that I would grow from, to become a better student and now a better teacher for my future students. Thank you so much to all of the Peaceful Warriors (students, graduates, and teachers) for all that you do for your community and for spreading the teachings of Yoga for all to learn!
Joanna Ostnowska
200HR Online Yoga Teacher Training Program Graduate
Why Choose Online Yoga Teacher Training? 

Gain the knowledge, skills, and confidence to become a certified yoga teacher from the comfort of your own home. Our comprehensive program offers so much more than just a certification. Here's why you need to enroll today:
Extensive Course Content
Our online training provides in-depth modules covering yoga philosophy, anatomy, sequencing, posture alignment, meditation, and more. Expand your understanding of yoga and enhance your teaching skills.
Flexibility and Convenience
With our online format, you have the flexibility to study at your own pace and fit your learning into your busy schedule. No need to travel or attend in-person classes – learn from anywhere, anytime.
Expert Guidance
Our experienced instructors are passionate about sharing their wisdom and supporting your growth. You'll receive personalized guidance and feedback throughout the training, ensuring a valuable and enriching learning experience.
Community Connection
Connect with like-minded individuals from around the world through our online community. Share insights, ask questions, and build lasting connections with fellow yoga enthusiasts and aspiring teachers.
Certification and Career Opportunities
Upon completion of the training, you'll receive a recognized certification, opening doors to exciting yoga teaching opportunities. Whether you aspire to teach professionally or deepen your personal practice, our training sets you on the path to success.